Here are some simple techniques for using the new PanPastel Pearl Medium White (Fine) 011: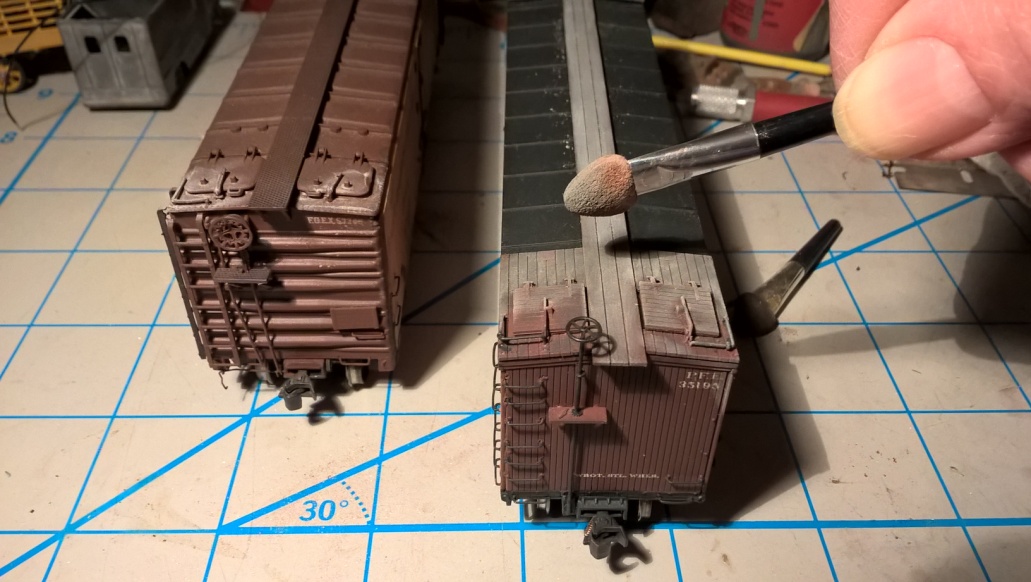 Apply PanPastel Neutral Grey 820.5 with Sofft Mini Applicator to represent weathered wood running board and hatches.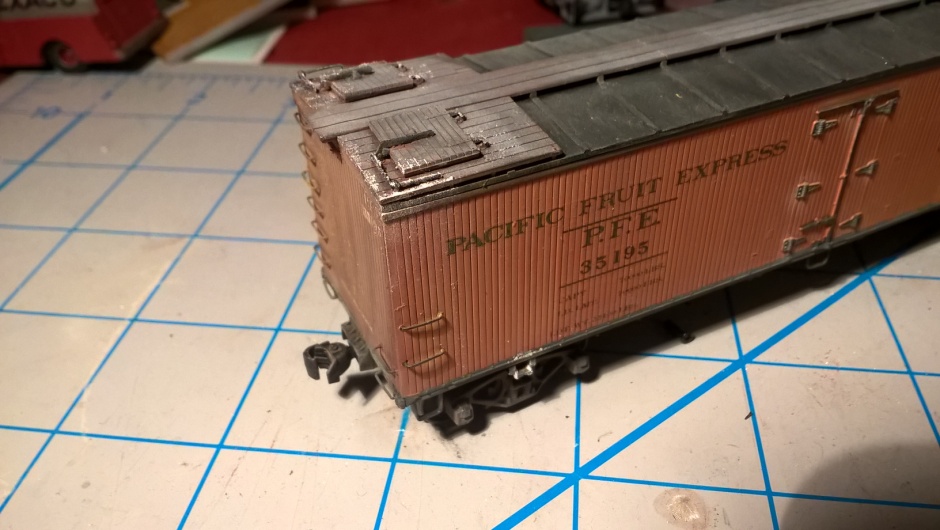 PanPastel Neutral Grey 820.5 on wood running boards and platforms. Orange sides of reefer faded with Yellow Ochre Shade 270.3.
Simulate ice and brine damage on upper corner and drain above truck and wheels using Pearl Medium White Fine 011.
Other uses for White Pearl Fine and Coarse would be white caps on marine dioramas, waterfronts and rivers. I have a small diorama my wife, Bev, built for her covered bridge model. I plan on adding "water" to the creek and using the Pearl White Fine and Coarse 012 to create waves or foam on the top of the water. I'll cover this in detail when I show you, in a future post, how to use PanPastel® for scenery construction.
~ Rob Manley
UPDATE Oct 25th: 
Congratulations to the winners of this giveaway: Jeremy Janzen, Reno and Dave Davenport.
ENTER OUR GIVEAWAY:
We are giving away a set of PanPastel Mediums which includes the Pearl Whites (featured above), Pearl Blacks (Coarse & Fine) and the Colorless Blender to three lucky winners. 
Enter the giveaway using the form below by Monday 24th October 2016, 11pm EST. 
THREE winners will be randomly selected and announced on our blog and Facebook page.
This giveaway is open to entrants aged 18 and over. No purchase necessary. Void where prohibited. One entry per person. Winners will be announced on this blog and at our Facebook page. Other Giveaway Rules. If you experience any difficulties email us at: info@colorfin.com